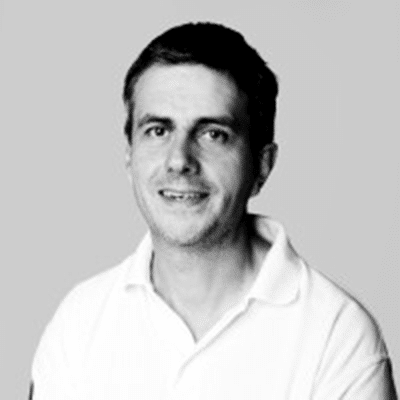 Chris Barber is one of South East London and Kent's most experienced physiotherapists. Chris graduated from Kings College London in 1996 with a Batchelor of Science Degree with Honours and since then he has attained post-graduate qualifications in dry needling / Gunn-IMS acupuncture and AposTherapy. During his career Chris has been taught by some of the most highly regarded international experts in Physiotherapy, Pain Science and Sports Medicine.
Chris has become the 'go-to' physiotherapist for complex aches and pains, spinal problems and sports injuries. His areas of special interest include running injuries, chronic spinal and nerve pain and knee arthritis. Chris helps patients of all ages and abilities overcome problems they have previously been told to just live with avoiding drugs and surgery wherever possible.
Chris founded Advanced Physiotherapy in 2005 to service the needs of patients living with fear and pain who haven't got better due to lacking anyone involved in their care truly listening to their problems, not being examined properly, not having effective hands-on treatment or not doing adequate rehabilitation for their condition. Chris and his team will help you move, feel and perform better where treatment has failed elsewhere.
Want to Get Relief Faster?
Choose which option works best for you…